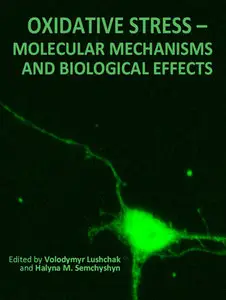 "Oxidative Stress: Molecular Mechanisms and Biological Effects" ed. by Volodymyr Lushchak and Halyna M. Semchyshyn
ITAe | 2012 | ISBN: 9789535105541 | 374 pages | PDF | 12 MB
This book covers a wide range of aspects and issues related to the field of oxidative stress. The association between generation and elimination of reactive species and effects of oxidative stress are also addressed, as well as summaries of recent works on the signaling role of reactive species in eukaryotic organisms. The readers will gain an overview of our current understanding of homeostasis of reactive species and cellular processes they are involved in, as well as useful resources for further reading.