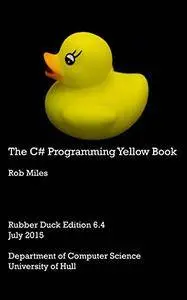 The C# Programming Yellow Book by Rob Miles
English | January 6, 2014 | ASIN: B00HNSGM9A | 201 Pages | PDF | 2 MB
Learn C# from first principles the Rob Miles way. With jokes, puns, and a rigorous problem solving based approach.
Welcome to the Wonderful World of Rob Miles™. This is a world of bad jokes, puns, and programming. In this book I'm going to give you a smattering of the C# programming language. If you have programmed before I'd be grateful if you'd still read the text. It is worth it just for the jokes and you may actually learn something.